IxDF Journey Mapping Course
Designed, created and shipped a 6-week course on Journey Mapping that became one of the IxDF's top 3, with over 8k students in the first 6 months.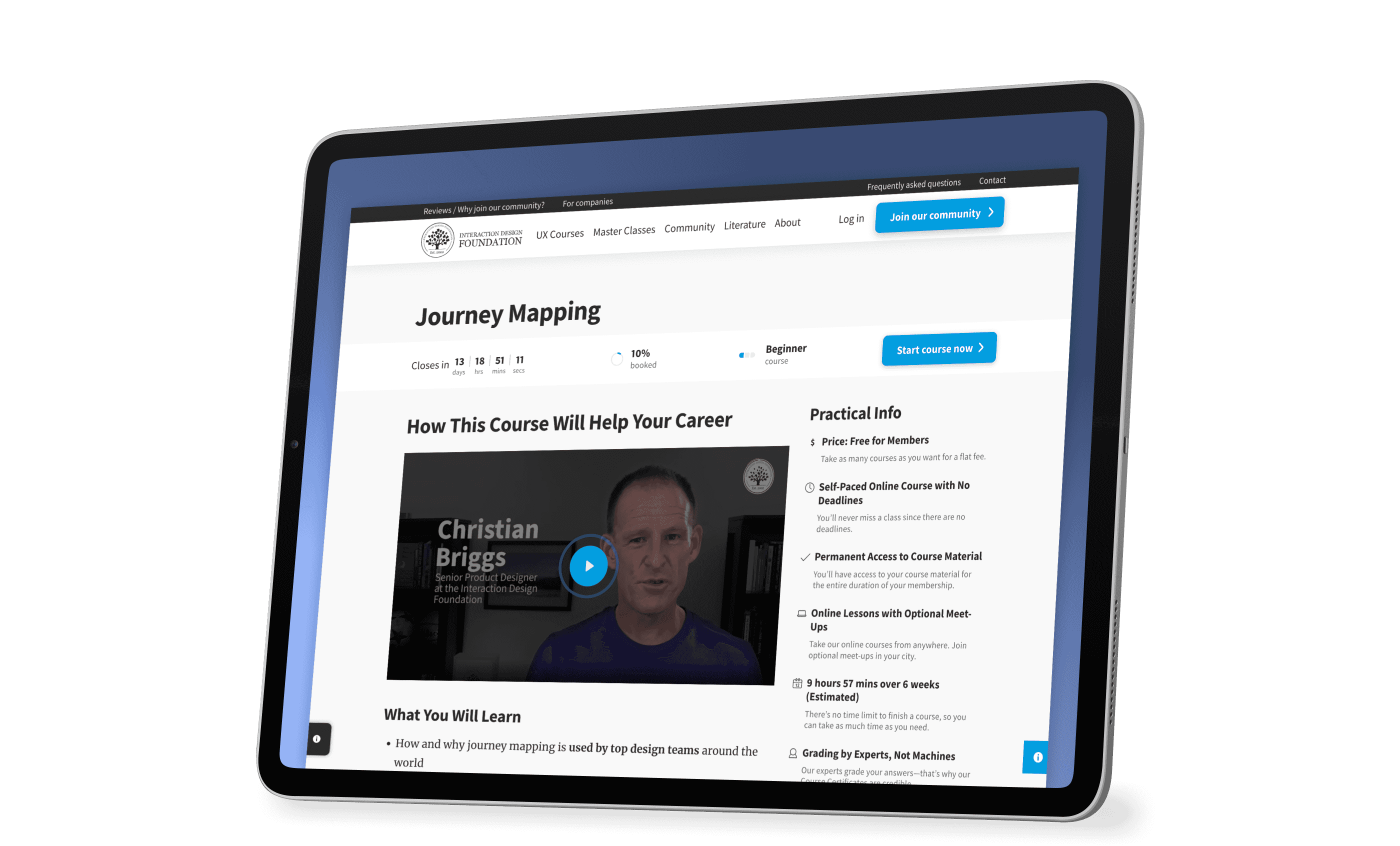 Situation
Hundreds of Members requested a Journey Mapping course, and journey mapping articles, topic definitions were among our top 5 external traffic generators.
Task
Designed, produced and shipped a 6-week journey mapping course.
Team/Stakeholders
John, Copy Editor
Gustavo, Video
Matt, Contributor
Indi, Contributor
Kai, Contributor
Actions
Research—Surveys of 1,300 members, Interviews with 5 members.
Definition—Course journey map, learning outcomes, contributors, budget.
Design—Wrote text, assessments, exercises, video storyboards and scripts.
Documentation—Rewrote editorial guidelines for new course format.
Result
Shipped the course in November of 2021. It is among the 3 most popular courses on the platform with 8,000+ enrollments.