IxDF Matching System
Created initial concepts and design to increase learning and revenue by connecting a Member with content, mentors, courses and master classes.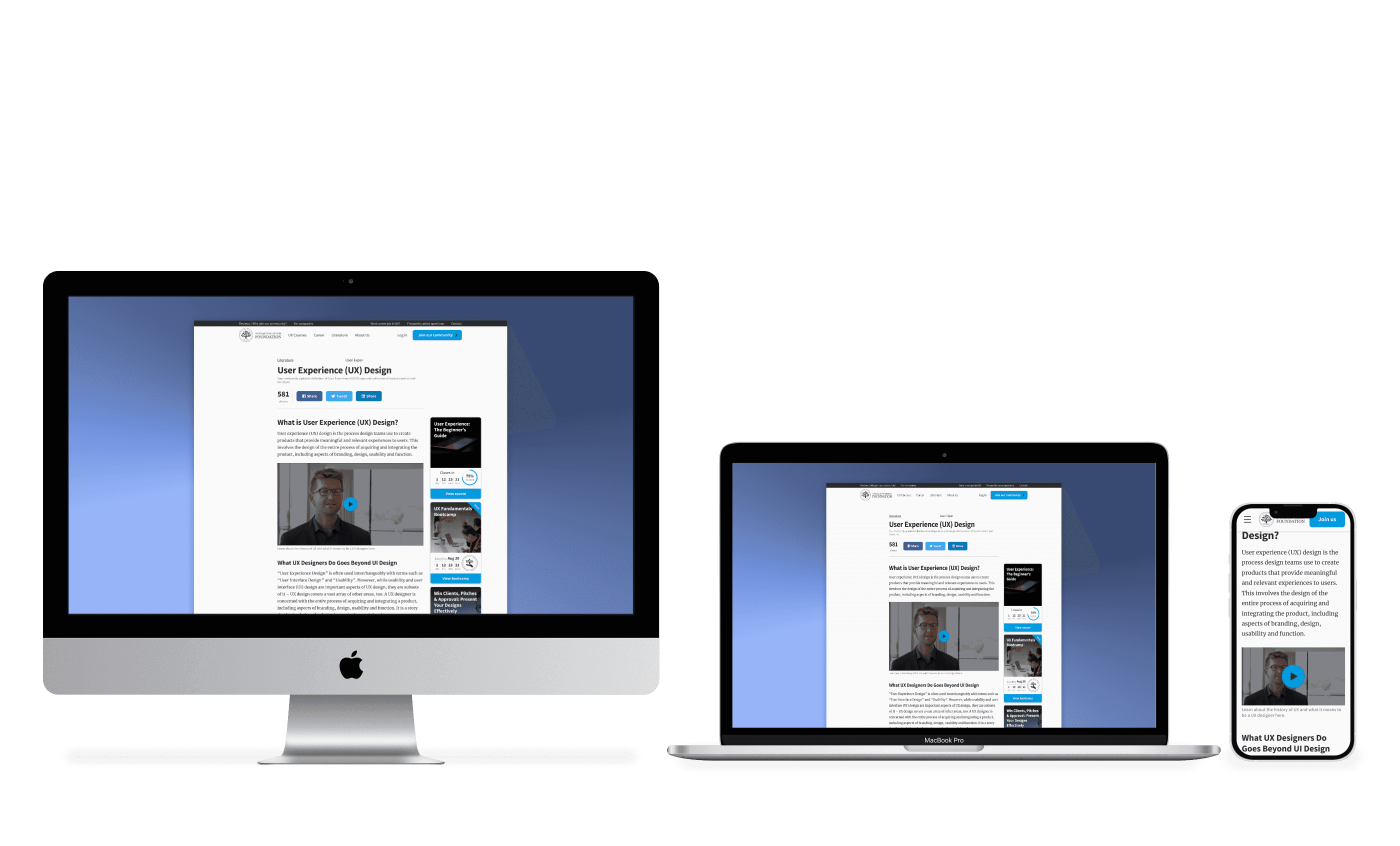 Situation
Analytics showed members were following a single path through our sites, failing to discover content, experiences, people related to their goals and history. This hurt associative learning, learning opportunities and possible revenue.
Task
Concept and Design a matching system to recommend content, mentors, courses, master classes to Members based on their goals, history and entity associations.
Team/Stakeholders
Mehrdad, Back End Developer
Alies, Back End Developer
Actions
Research—Analytics
Definition—ERD
Design—Concept sketches, concept screens
Documentation—Created detailed plan for implementing the system
Result
MVP reviewed with key stakeholders for feasibility. Not yet added to the product roadmap.